Here at Made in USA, you know we are always on the lookout for unique Made in USA products.
When I saw the different products that Nutrient Survival were offering, I had to pick some up.
These products are quick and easy all in one meals that can be made with only hot water, anywhere in the world.
As a quick overview, Eric Christianson (CEO) left a high-paying business job in New York City to create a patented freeze dried process to lock in the nutrition in their Special Ops grade products.
Basically, Special Ops grade means it meets the US militaries tough standards for Special Operations Forces. 
Pretty cool.
Anyways, let's dive into Nutrient Survival and their products.
Where to use Nutrient Survival Products?
When initially researching their products, I saw a huge emphasis on camping and outdoors. 
Let's get something straight – I've been camping a couple times, but I didn't feel to be anywhere near the level of the people on the website. (I had Wifi)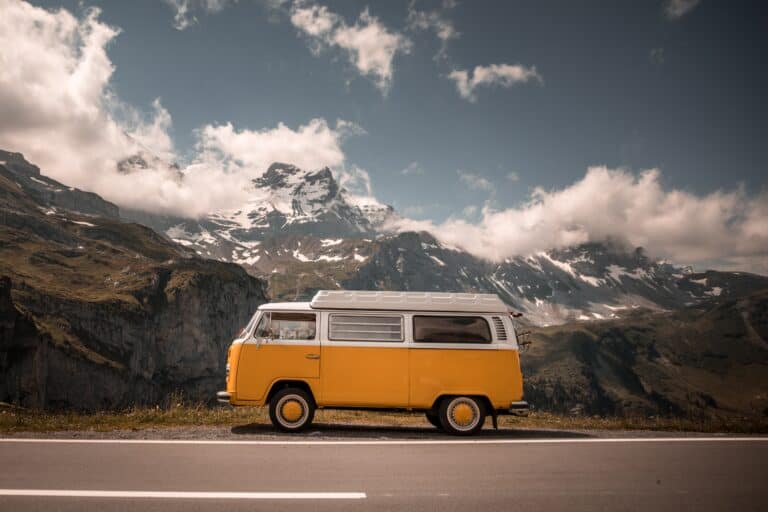 So instead of planning a camping trip with my wife, (she hates camping) I decided to start bringing these nutrient packed meals with me to work.
I was shocked at how good they were.
The Lasagna is the best (The red one to the side in the top picture).
Instead of having to spend 20 minutes of my lunch-break making meals, I was heating up some water and mixing it in.
The first day I actually had forgotten a bowl, and mixed it in a thermos that I had.
Still worked perfectly.
For the lunches I would sometimes mix a couple of them together (in separate bowls)
My favorite combo was actually the Hearty Apple Cinnamon Oatmeal, Chocolate Grain Crunch and the Homestyle Scramble.
I was upset that my wife stole the Triple Cheese Mac and took it to work with her, as it had some really great reviews (she said she liked it)
You can see all their different flavors here
Effects of Nutrient Survival on Energy 
Something that took a couple of days to notice, but was evident after about day 3 was the amount of energy that I had in the later parts of the work day.
You see a ton of different companies pitching how their nutrients do so many things for you and how they are so great.
But this one actually was.
The amount of energy I had in the later parts of the day was insane!
About half way through the week I started looking through their nutrients, and was shocked at how jam-packed it is.
For example, here is the nutrient facts from (my favorite) Lasagna (Source).
With all those different vitamins, it's pretty easy to see why I had so much energy.
Nutrient Survival Drinks
When I was finishing up with the initial order, I saw on their drink page that they had some energy drinks that actually had some healthy nutrients and ingredients.
I drink a ton of energy drinks (I know they're bad), but am always open to trying a healthier alternative.
I honestly threw them in as an afterthought, because there was so much emphasis on their simple meal product.
The Liquid Nutrient Mixed Berry was incredible.
(Picture and Link for reference)
One thing I can not stand about most energy drinks is that they always have this overpowering tangy taste. 
The Nutrient Survival Liquid Nutrient Mixed Berry is not like this at all.
With a subtle berry flavor, it's very easy to sip all day long.
And again, since this product has zero sugar, it didn't even make me feel bad like all of my other energy drinks do (I still love you sugar free Redbull)
I wish I tried more of the drink products that they had, since the emphasis was on their main product, I didn't buy more than just this one.
I don't want to give you a recommendation on any that I haven't tried, but if they are anything like the Liquid Nutrient Mixed Berry I'm sure they will be great.
One I'd be interested in trying is their Immune Boost, just look at those reviews!!
Downsides of Nutrient Survival
There was not a ton that me and my wife didn't like about Nutrient Survival. 
But the cost was a little expensive.
Each of the "main meals" were only one serving per packet.
These packets (like the Lasgagna) were used once and not seen again.
Not all of the packs were one serving however, as we still have 2 servings left out of 5 for our Vitamin Powdered Milk.
Let's be honest though, we here at Made in USA are used to spending a little bit more for products that are made and manufactured right here at home.
Overall Nonbiased Review
My one-liner overall nonbiased review would be that Nutrient Survival has some unique and awesome products, with high-quality ingredients and supreme nutrition that are Made right here in the USA.
And for a list with these types of attributes, you end up paying a bit more.
Once you take into account the long term health benefits of eating better and supporting your country – it's really not that expensive.
Latest posts by Stewart Kaplan
(see all)