When you're looking for new tools, knowing what brand you are buying from is pivotal, and buying from the wrong brand could leave you in a bad spot with a tool that can not get the job done.
We recently saw some new tools popping up in retail stores while we were out shopping, which sparked our interest.
We spent some time digging into these new tools and now want to share with you what we found.
What is Power Torque Tools?
Power Torque Tools comes from a remarkable lineage of parts and manufacturers that, once you start looking into… you can't stop.
We spent a ton of time building out this lineage, and we hope you enjoy the journey of how we got to the brand that we now call Power Torque Tools.
This review is all about Power Torque Tools, what they are, who they are, how good they are, what they have, and where they came from.
P
ower Torque Tools Lineage (Table Breakdown)
| From | To |
| --- | --- |
| GM Goodwrench | GM Performance Parts Tools |
| GM Performance Parts Tools | Power Torque Tools |
| GM Performance Parts Tool | Performance Tools |
Power Torque Tools
Power Torque Tools is an O'Reilly-specific brand.
These tools can be purchased online and in their local auto parts stores.
They have a great assortment of products, with about 987 different items in their catalog.
They also have an excellent price range of products, and the most expensive Power Torque Tool product is their 120-gallon air compressor.
The lower prices go all the way down to different rivets and sockets.
Quality of Power Torque Tools
The quality is pretty good for the price of the items.
These tools will not beat out high-range tools (does not seem to be their purpose either) but are great in a pinch when you need a tool for a specific job, and an O'Reilly retail store is near.
I picked up the socket set during a brutal winter recently, and they've been great for me, but I've also never really needed a high-end or expensive socket set.
I think they're a good brand and a nice set for a house brand.
Where did Power Torque Come From?
From what I can see, these tools are a re-brand of another one of O'Reillys other tool brands, GM Performance Part Tools.
There seems to have been a split; some of the tools are now sold under the brand name Performance Tool (Check them out here)
While some of the other tools are now sold under the name Power Torque Tools.
For example, some of their metric sockets have the same part numbers that the old GM Performance Part tools had. 
This technique is pretty standard, and the quality of these parts could have improved/worsened during the transition from GM Performance Part Tools to Power Torque.
However, this does give us some excellent insights into Power Torque and allows us to dive deeper into this brand and its history.
Who Manufactures Power Torque Tools
If we're still going under the assumption that these tools are a re-brand of the older GM Performance Part Tools, we can probably assume they are made in the same place.
This would mean that Power Torque Tools are made in Taiwan, where the previous brand made their tools.
This is tough for us because this means we can't recommend them! (as we only recommend parts made in the USA).
They are a great grab if you are in a pinch and will do the job.
However, if you were looking to purchase a torque wrench, check out this guideline:
GM Performance Parts Tools
We don't see much from GM Performance Parts Tools anymore, as the brand has seemed to merge into Performance Tools and Power Torque Tools.
What makes this even more interesting is that this brand also went under another name, GM Goodwrench, which has also seemed to have been phased out.
GM Performance Parts seemed to come from GM Goodwrench.
Many online believe that GM never actually made any tools and leased out their name for marketing reasons.
One could then assume that GM eventually retracted its marketing campaign, and the GM name went with it (leading to non-GM named product lines)
GM Goodwrench
While there isn't much information on the other brands above, there is a ton of information about GM Goodwrench (Source).
Goodwrench was a marketing initiative that held all General Motors automotive products under one branch.
Eventually, they sought to increase their branding for each product on an individual level.
This led to the strong branding we see today from Pontiac, Chevrolet, Oldsmobile, Buick, Cadillac, and the GMC brands.
We can imagine that once the GM branding was resolved to pursue each of the branding efforts listed above on an individual level, they also probably retracted their marketing campaigns for the GM tools (which we know became Performance Tools and Power Torque Tools)
Power Torque Tools Any Good
The quality of these tools is what you'd expect from tools that are made overseas.
While we do not think these tools can ever compare to made-in-USA quality, we do believe that the pricing is fair for the quality.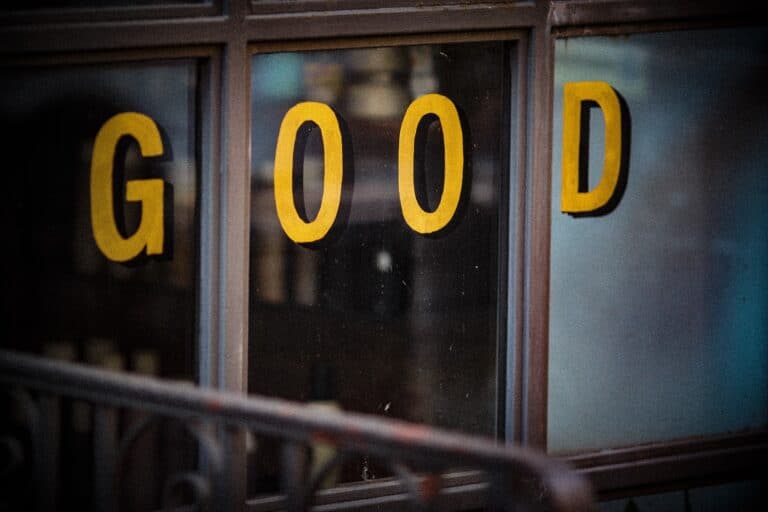 Again, if you are in a pinch and need to use these, they will probably get the job done while not hurting the bank.
Don't assume the quality and precision will always be there, as nothing really can compare to products made here in the United States.
Before we get started, knowing How To Calibrate A Torque Wrench is important if you want to make sure your tools stay as accurate as possible.
Power Torque Tools Warranty
For their hand tools, you will receive a lifetime warranty. 
With their power tools, you will receive a one-year warranty.
This is to protect you against weak materials and poor workmanship.
Seeing a one-year warranty on power tools does feel a little short, but this time range is not unusual or unheard of for this level of pricing.
The lifetime warranty on the hand tools is expected, as a short-term warranty on handheld tools would immediately raise suspicions on quality and long-term usage.
Putting it All Together, Power Torque Tools
From my understanding, these brands have been the same thing over time.
When there was a marketing benefit to utilizing the strong "GM" brand, O'Reilly took it, but as time moved on, this opportunity seized up, and O'Reilly was forced to brand their parts under a new name.
Their newest brands, Power Torque Tools and Performance Tools, are house brands that do get the job done. 
If you used to enjoy these parts, you could probably assume that the quality of GM Goodwrench, Power Torque Tools, Performance Tools, and GM Performance Parts tools are all similar and can expect that same quality.
Let us know below if you used to use some of these parts or if you have any part numbers that have the "GM" on them, as our socket set still does!
Frequently Asked Questions
Where are
Power Torque Tools M
ade
From our research, Power Torque Tools are made in Taiwan, like their predecessor brands, GM Performance Parts.
Power Torque Tools O'Reilly
The Power Torque Tools are a house brand exclusively at O'Reilly. They offer many different sets and are proven to get the job done when you need it.
Latest posts by Stewart Kaplan
(see all)